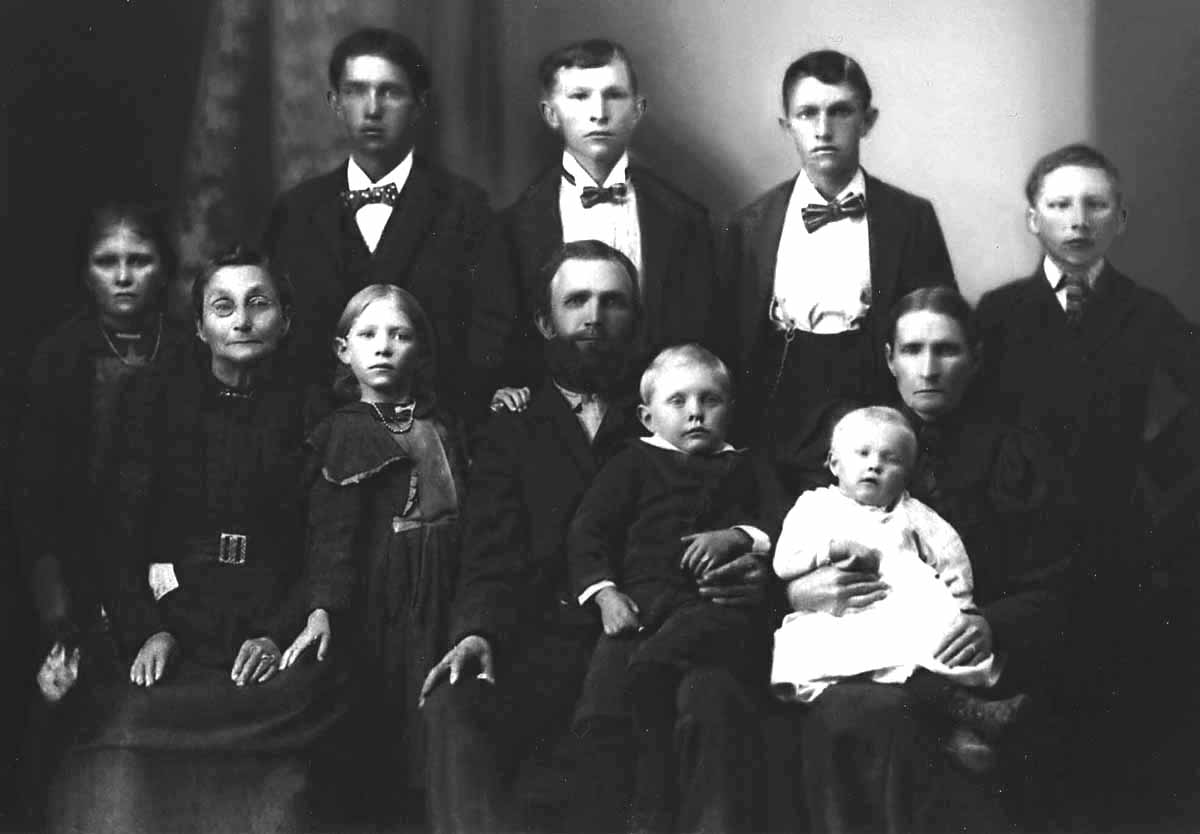 front, left to right: Clyde, Lavenia Rushing Davis McKnight Pearcy (1830-1903), Myrtle, Joel Alsberry (1848-1912), Ray, Penelope Rushing, Green Berry
back, left to right: Alvner, Lee, Jessie, Elcy Theodore
picture made about 1898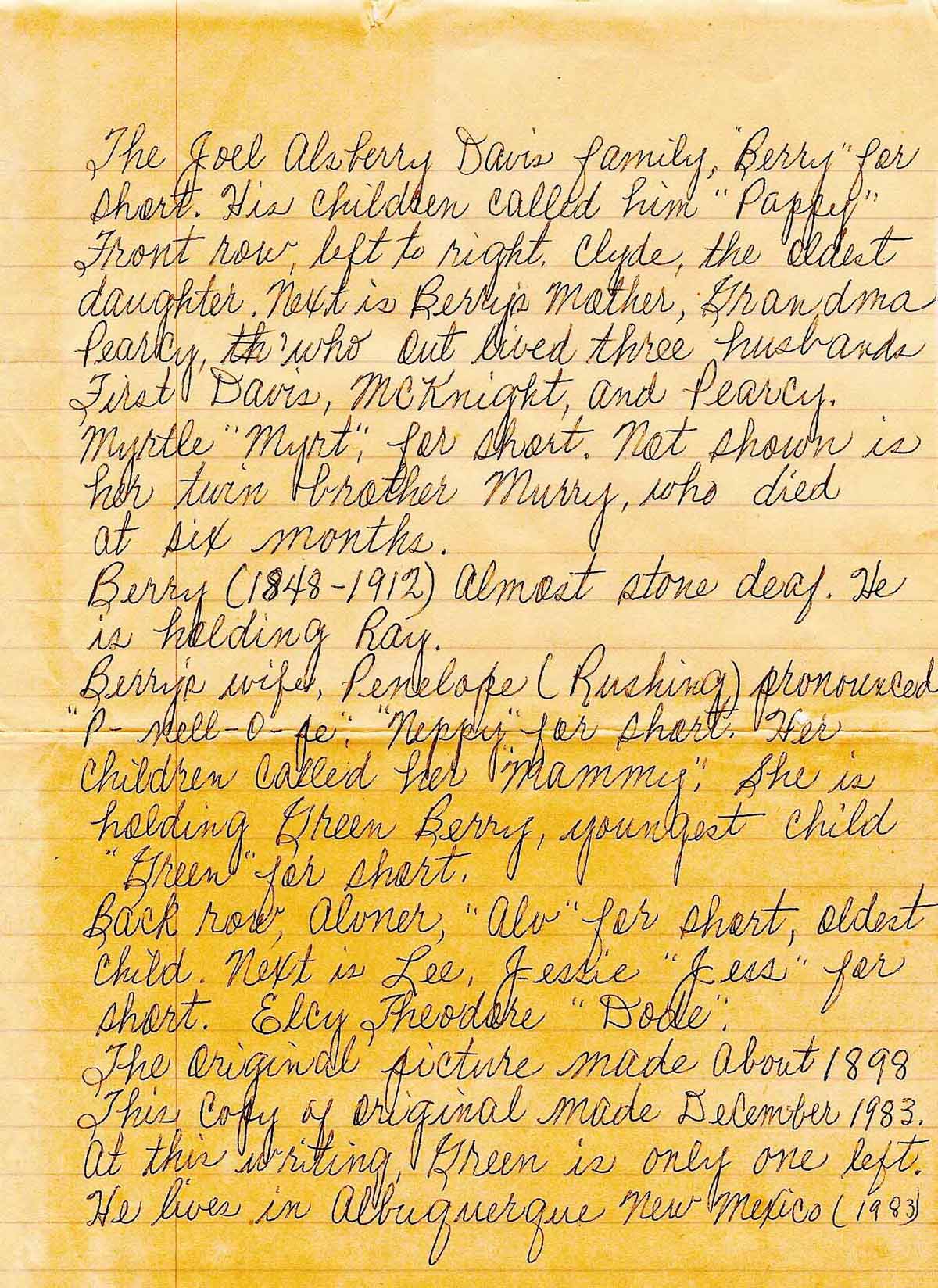 The Joel Alsberry Davis family, "Berry" for short. His children called him "Pappy." Front row, left to right, Clyde, the oldest daughter. Next is Berry's Mother, Grandma Pearcy, who out lived three husbands, first Davis, McKnight, and Pearcy. Myrtle "Myrt", for short. Not shown is her twin brother Murry, who died at six months.
Berry (1848-1912) Almost stone deaf. He is holding Ray.
Berry's wife, Penelope (Rushing) pronounced "P-nell-o-pe"; "Neppy" for short. Her children called her "Mammy." She is holding Green Berry, youngest child "Green" for short.
Back row, Alvner, "Alv" for short, oldest child. Next is Lee, Jessie "Jess" for short. Elcy Theodore "Dode."
The original picture made about 1898. this copy of original made December 1983. At this writing, Green is the only one left. He lives in Albuquerque New Mexico (1983).