Motor Car for Sale - circa 1930
from the collection of William Deere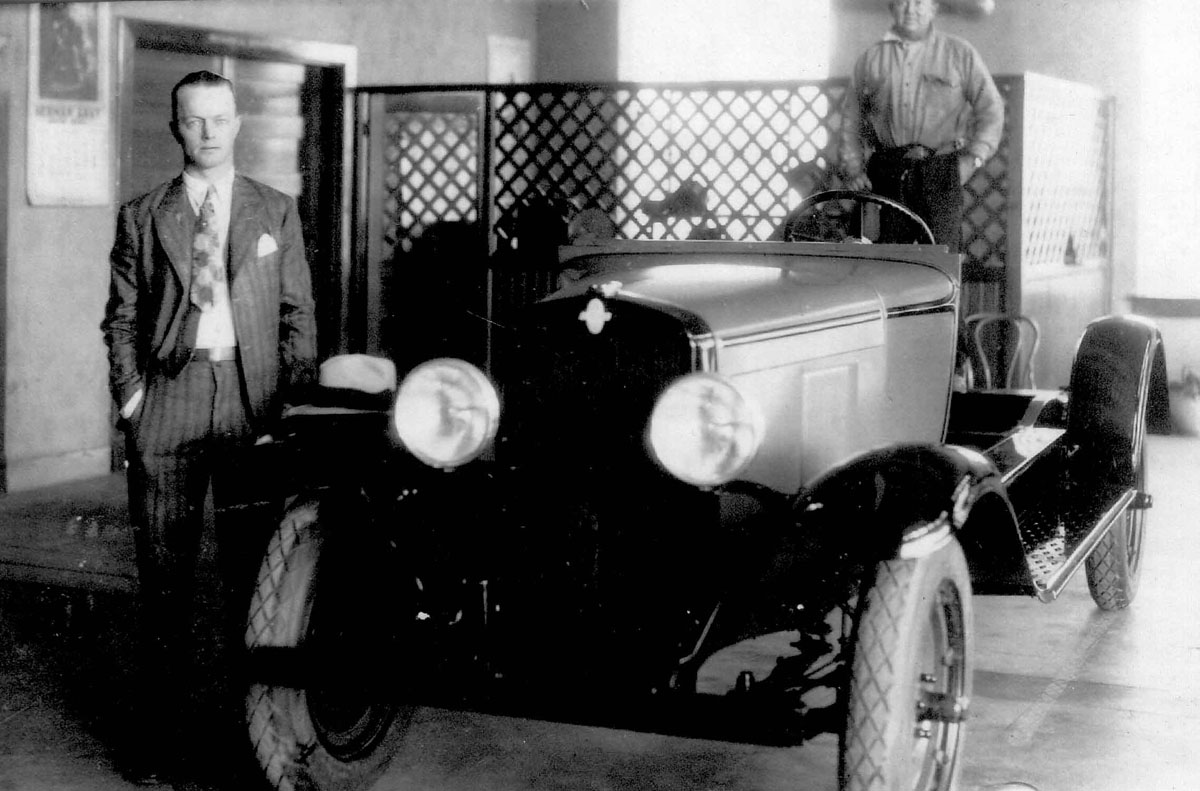 Chester Appleby, car salesman
Chester Appleby is the salesman in what appears to be an automobile agency show room. Appleby was the son of William Franklin Appleby and Lessie Parker Appleby, natives of Henderson County. The 1930 census of Sunflower Co. MS lists Jimmie C. Appleby, salesman, moter car.
The motor car appears to be a 1929-1931 Chevrolet based on the grill emblem. This car does not seem to have the independent front suspension that Chevrolet introduced in 1934. It was apparently sold without a body. This was the practice at that time to provide a car based chassis for the building of a truck. All Chevrolet trucks were sold this way until 1927 when the first factory cab was offered. The picture above is apparently one of the last Chevrolet trucks delivered without the cab and bed to allow for local assembly. The first factory-built Chevrolet pickup was delivered in 1931.
Please contact me if you can provide more detail on this motor car.