Beacon School - 1945 and 2008
The first two pictures below show students from the Beacon School in 1945. The third picture shows the Beacon School as it appears today, apparently converted to an apartment building. The school is located on the eastern outskirts of Beacon at GPS coordinates 353746N 0881051W (35.6295138, -88.1808709).
There is little written history available for the Beacon School. Graduates in 1917-1918 received teaching certificates. The school is listed on the county school list for 1929-1930. Everett McIllwain and Lewis Welch are mentioned as teachers but there were no doubt many more. The pictures below are probably one of the last classes at the school since the building was sold to the Baptist Church in 1949.
Please contact me if you can provide additional history or pictures of this historical Decatur Co. school.
Thanks to Sharlet Ludlum for sharing the 1945 pictures from her collection. Thanks to Charles and Brenda Fiddler for providing the picture of the school as it looks today.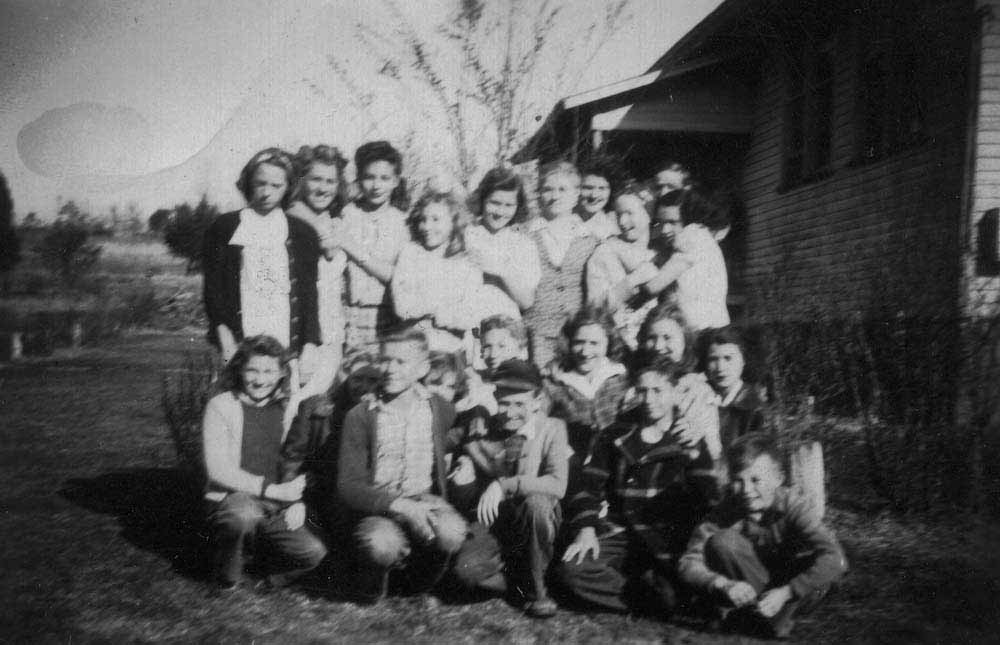 Beacon School Big Room (older students) - 1945
Teacher - Ms. Lilly Tucker
Back row standing left to right: Emma Lou ?, Margie Powers, Unknown, Thelma Graves, unknown
Ms. Lilly Tucker - Teacher, Wylene Carrington, Iola Hays, June Graves, unknown
Front row kneeling left to right: Laverne Teague, unknown, Tharld Biggs, Marie Powers, Gerald Rogers
Red Rogers, Betty Jo Carrington, Betty Jo Lockhart, unknown, Nelda Graves, unknown
photo taken by Georgia Fay Lockhart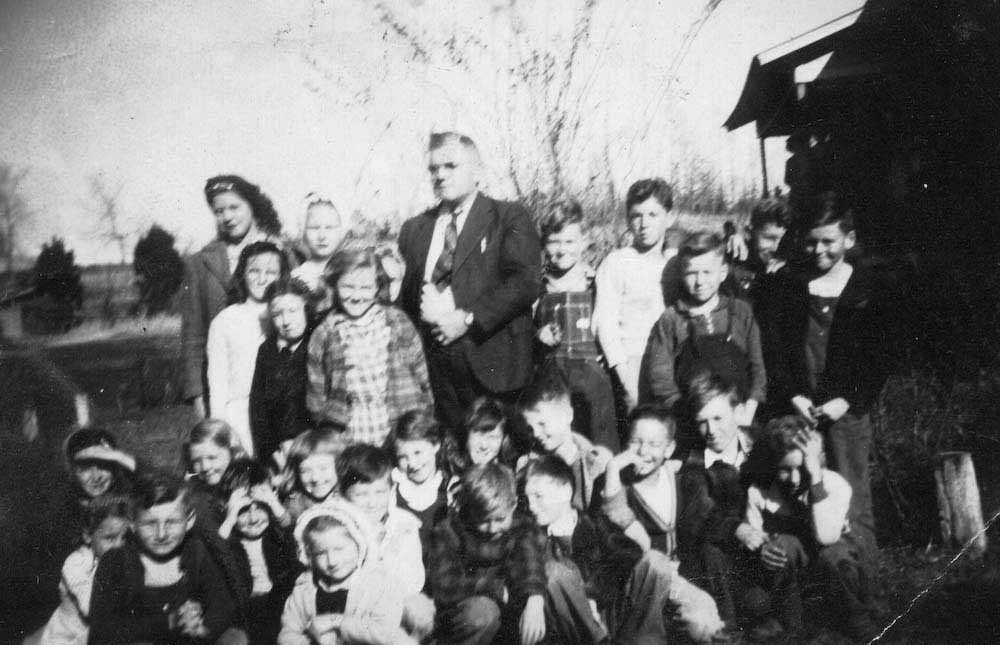 Beacon School Little Room (younger students) - 1945
Teacher - Mr. Jess Tucker
photo taken by Georgia Fay Lockhart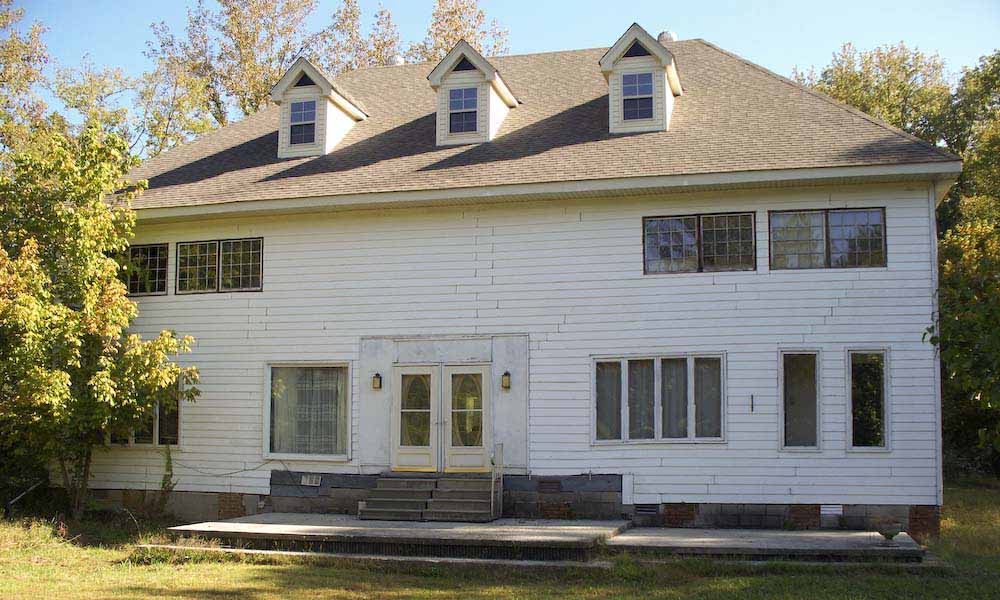 Beacon School - 2008
photo taken by Charles and Brenda Fiddler