Decaturville Switchboard Operator
from the collection of Garey Wheat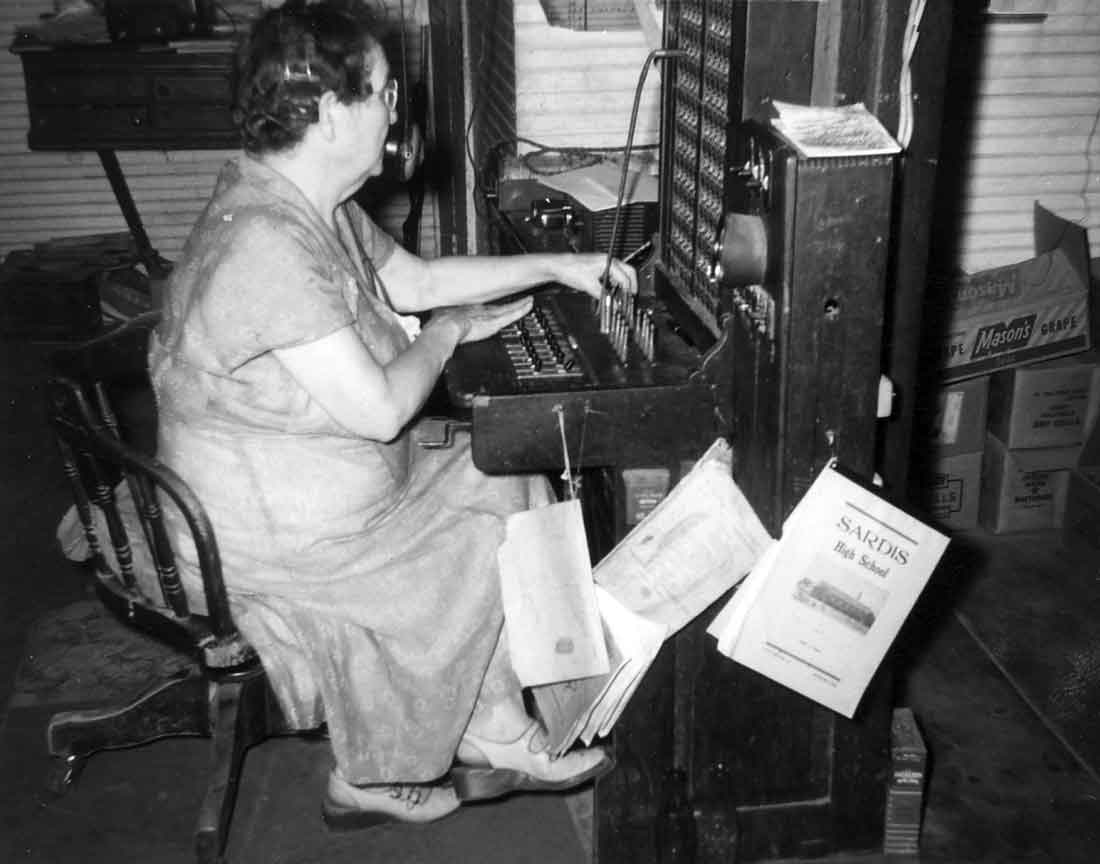 Allie Eaton
The Decaturville telephone switchboard was originally in a small building dedicated for this purpose. When the new lumber shed was built, the switchboard was moved inside the lumber shed. Albert and Winnie Chester bought the old telephone switchboard house and moved it to the top of the hill and used it as the starting point to build their house.
The picture above shows Allie Eaton operating the switchboard in its new location in the lumber shed. The Eaton family took turns operating the switchboard in order to provide service around the clock.
Concord Cemetery
Eaton, Allie P., Feb. 10, 1885-Dec. 16, 1968
Eaton, R. S., Sept. 6, 1883-Sept. 13, 1960
Eaton, Rubert "Bill" S., June 6, 1917-Sept. 26, 1993, "Loving brother"; military marker as footstone "PFC US Army World War II"